MBBS (Hons), BMedSc (Hons), FACD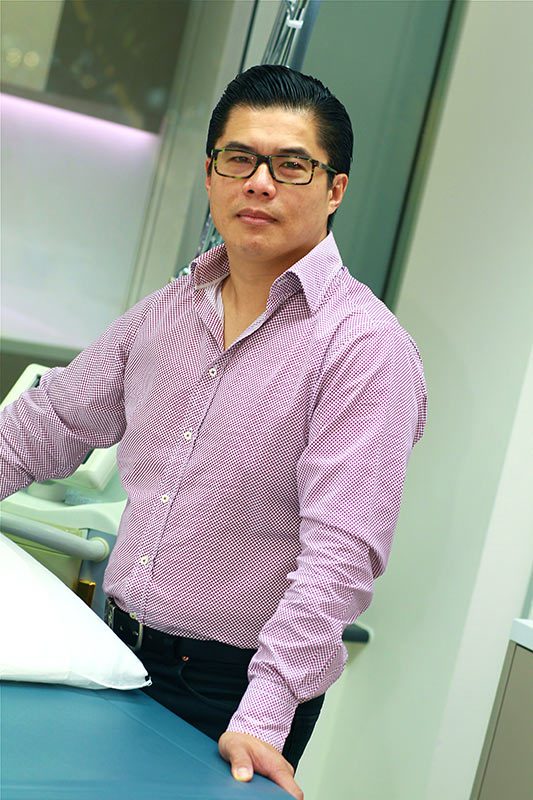 Dr Keng-Ee Thai graduated from Monash University with Honours in 1996. His early postgraduate training was at the Alfred Hospital in Melbourne, whilst his advanced training in dermatology was at the Skin and Cancer Foundation Australia (Sydney), the Royal Hospital Haslar (United Kingdom), the Royal North Shore Hospital, and the Prince of Wales Hospital. He was elected to the Fellowship of the Australasian College of Dermatologists in 2006.
Dr Thai completed his Bachelor of Medical Science (Research, Honours I) at Monash University (Department of Surgery, Monash Medical Centre Campus) working in the organ transplantation laboratory developing preservation solutions for organ harvesting and transplantation.
Before Dermatology training, Dr Thai's early post-graduate experience was in surgery. He has also spent several years in academic and clinical research at the Department of Medicine at the University of Melbourne (St Vincent's Hospital Campus) and the Skin and Cancer Foundation (Victoria), developing his current interest in the diseases of hair and nails. In addition, during his time in advance training he also became involved in epicutaneous patch testing, a discipline that tests patients for delayed-type hypersensitivity that manifests clinically as allergic contact dermatitis. He is published in local and international journals and regularly provides learning opportunities for dermatology trainees and general practitioners.  He is an Associate Editor of the Australasian Journal of Dermatology
Dr Thai is a commissioned officer in the Australian Army. He holds the rank of Major, and is posted to Headquarters Second Division, Health Operations. As well as participating in his unit activities in providing general health support to the Army, he also conducts a dermatology clinic at Randwick Barracks Health Centre and ACT Health Centre at Duntroon. As a dermatologist, he represents a unique force preservation capability for the Australian Defence Force.
He was previously a Consultant Dermatologist at Prince of Wales Hospital, the Royal North Shore Hospital and the Macquarie University Hospital. He has also worked at and has been on the Board of Directors of the Skin and Cancer Foundation Australia.