Radien Dermatology Gordon has been serving the community of the Upper North Shore of Sydney for over twenty years. We are a team of Australian-trained and qualified specialist dermatologists with over fifty years of combined specialist experience. All our doctors are fellows of the Australasian College of Dermatologists and also have advanced academic training in subspecialty fields.
Our core services are general medical and surgical dermatology, and are able to provide advice and care for all problems pertaining to the skin. Patients with acne, rosacea, dermatitis and other skin diseases are well cared for, as well as 'sun-kissed' Australians who need skin cancer surveys and complex skin cancer surgery.
Our Latest News
Local treatments with Cryotherapy

Treatment of superficial benign and pre-malignant skin lesions. General practitioners should be comfortable treating simple lesions with this modality. More complex, larger lesions should be [...]

Read more

Hyperhidrosis – excessive sweating

Palmoplantar and Axillary Hyperhidrosis Hyperhidrosis describes the tendency to sweat excessively and inappropriately. It is exceedingly common, and tends to affect adolescents and young adults. [...]

Read more

HYPERHIDROSIS

HYPERHIDROSIS…Underarm sweating….. This is an isolating, chronic condition that can cause embarrassment and distress, however, this is a condition that is easily rectified. Our [...]

Read more
CONTACT US AT GORDON
Radien Dermatology Gordon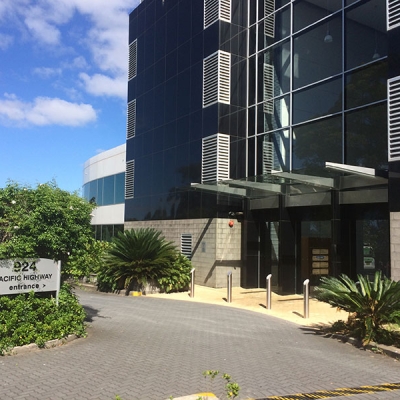 Phone: 02 9418 2188
Fax:      02 9418 1066
EMAIL:  surgery@radiendermatology.net.au
924 Pacific Highway
Suite 25 Level 4
Gordon NSW 2072
Australia
We'd love to hear from you
Practice Hours: 8.00 am to 4.00 pm, Monday to Friday.  Our phones are answered between 8.30 am and 4.00 pm Monday to Friday.
* If you wish to make an appointment with one of our Dermatologists, please call (02) 9418 2188 during office hours and our friendly staff will assist you.
Please be aware that, due to the large number of email enquiries, we are often unable to respond to them. We recommend telephone as the best method of contact for bookings and cancellations.
Rest assured we won't share your name, address or phone number with anyone. Please read our Privacy Policy for more information on how we manage personal information.
Please note we are unable to answer questions relating to a specific medical condition via email.